Retail's real estate guide - Profile of the week: Robert Kunikoff, Senior Managing Director Garrick-Aug Associates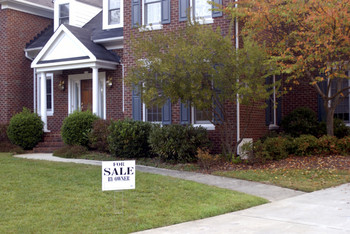 As one of Garrick-Aug Associates' top producers, Robert Kunikoff has been locating stores for Manhattan's finest retail merchants for more than 15 years. As the senior managing director of the largest retail brokerage in the country, Kunikoff has represented an impressive roster of retailers that includes Sam Goody, D'Agostino's, Liberty Travel and Daffy's.
He was the broker who participated in the successful repositioning of Gracious Home; helping it grow into a major retail force in Manhattan through the expansion of its original space on Third Avenue, and then again to a separate location directly across the street. This marketing savvy was also reflected in Kunikoff's efforts to help the popular store Shoe Mania expand into new markets in midtown and the Union Square area.
By locating and negotiating Lundy's 14,000-SF, 400-seat eatery a few blocks north of Times Square, Kunikoff introduced a whole new audience of tourists and midtown businesspeople to the iconic Brooklyn-based seafood restaurant.
For many years, he was the exclusive broker for Cosi Sandwich Bar, a chain he represented from inception that now has 66 stores nationwide. In 1995, when other brokers were dismissing two backpack-toting brothers as not having the savvy to develop an upscale sandwich shop, Kunikoff sensed innovation and determination. He worked with them to find the right site for their first restaurant. The rest is history: after opening 12 outlets in Manhattan, the company merged with Xando Coffee in 1999 and went public in April 2002. Kunikoff's judgment was absolutely on the money.
Not only has this broker worked to help local companies develop and grow, he has been instrumental in the New York market penetration of such regional and national chains as A&E Stores (Strawberries and Bolton's) and Cingular Wireless.
In addition to working with a wide range of retail tenants throughout Manhattan, Kunikoff is one of a handful of retail brokers whom the city's biggest landlords call upon when their space needs to be leased. Over the years, he has represented The Shubert Organization, Tishman Speyer and the Port Authority of New York/New Jersey. He was the exclusive representative for Collegiate Church's 150 Fulton St., at the corner of Broadway. The site, which contains 30,000 SF of retail, now houses such prominent retailers as Sleepy's and Mrs. Field's Cookies thanks to his efforts. He is also the exclusive agent for The Starrett Lehigh building, which boasts an aggregate of 1.5 million SF of space.
Born and raised on the Upper West Side of Manhattan, Kunikoff got his start in real estate while working for his father's company, a fashion buying office, and helping locate larger space. It was during the lease negotiations for the new offices that Kunikoff realized he wanted to become a professional broker. "I was especially attracted to the negotiation process, the patience and perseverance it required, and the great feeling of getting what was needed. I knew I was hooked and this would be my career."
His first job was leasing office space at Helmsley-Spear. "I started in the mid-80's when office space was really tight in the city. So I doubled my canvassing efforts and got to know many of the landlords in an effort to create space for my clients."
Of course, as a native New Yorker, Kunikoff inherently understood the various neighborhoods and could identify traffic flow on nearly every street. Today, that same instinct, only now combined with yeas of experience, continues to make him one of the city's most successful retail brokers. Ironically, his first foray into retail brokerage was an accident He was in the proverbial right place at the right time when a call came in from the real estate director of Sleepy's, the Long Island-based chain of bedding stores with which he continues to work a decade later.
Kunikoff was intrigued and spent the next few days walking and driving around the city, compiling an impressive list of available sites for his first retail client. Ultimately, he not only placed the Manhattan stores, but was responsible for the chain's expansion into Queens, Westchester and New Jersey.
Finding that he particularly enjoyed the retail sector of the industry, he began calling on other merchants for relocation and expansion opportunities. He also found he was competing with Garrick-Aug for the listings. Even then, the firm was established as the preeminent retail broker in the city.
Kunikoff has a well-established reputation as one of the city's top brokers specializing in retail leasing.
In recent yeas, he has been responsible for helping the Garden of Eden gourmet food chain enter the New York market with four stores, each 8,000 to 10,000 SF. He just brought European Cafe to the building that houses The Winter Garden Theatre and leased the electronics store on its corner at 50th Street and Broadway--as well as Lundy's Restaurant.
Fifteen years later and counting, Kunikoff heads the largest retail team at Garrick-Aug Associates, with a dozen brokers reporting to him. Their work continues to flourish became Kunikoff's credo is flexibility in any economy. "There will always be something that somebody must buy, which means a store in which to sell it. When the economy is at its peak, luxury products and services flourish. When the market is down, we see more of those stores that sell staple items. It's really a question of aware of the trends and, most importantly, approaching all markets as creatively as possible."