Real-Estate Broker - Brief Article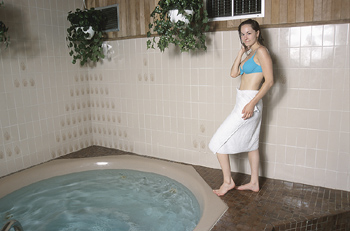 Well-heeled luxury travelers have long been frustrated by the hassles and expenses of second home ownership, questionable rental properties and cramped accommodations.
The answer to such frustrations is found with the creation of luxury residence clubs. The club concept, which revolves around real estate acquisition, is made possible through strategic partnerships that influence and impact the luxury real estate market.
The leader in this up-and-coming sector, Exclusive Resorts, provides its' members with access to a portfolio of exquisite residences in the most desirable resort destinations around the world--without compromising the amenities and services afforded by luxury resorts.
This is accomplished by the company's new approach to a new concept.
Exclusive Resorts' real estate acquisition philosophy is to solidify its reputation through building lasting relationships with developers, realtors and others in the real estate industry worldwide to get a-first look at new projects, the best deals on chosen properties and to educate the marketplace about Exclusive Resorts and luxury residence clubs, in general.
Through these relationships, Exclusive Resorts has become a specialized buyer and has taken on a co-developer role, thus helping shape the luxury real estate market.
As a buyer, Exclusive Resorts' strategic top-down approach allows it to look at the most desirable destinations and then strategically enter the market early in order to ensure the best selection of properties, guaranteeing that each destination and residence exceeds member expectations.
As a partner, Exclusive Resorts is seeking to build relationships with well-known real estate developers. Currently, the company has partnered with Colorado-based Timbers Company, to accelerate portfolio and industry growth throughout the U.S., Mexico and the Caribbean.
Exclusive Resorts provides members access to a portfolio of more than 85 residences valued at an average of $2.5 million, in 21 different destinations around the world.
A low member-to-residence ratio ensures members the convenience and flexibility of "anytime, anywhere" access to these spacious and elegant residences. Each residence is a model of the destination's unique character and architectural heritage and offers exactly what members would expect in their own homes--furnished, decorated and accessorized with every convenience, and outfitted with the finest materials, finishes and amenities like plasma TVs, private pools and spas.
Exclusive Resorts recognizes the importance of quality family time--being able to stay together during vacation in one spacious residence and not worry with details is crucial.
Members can arrive and relax while they leave all the travel planning, from amazing tee times to pre-arrival grocery shopping, to Member Service Managers and Residence Concierges, who cater to their every whim. Members enjoy access to golf, tennis, water sports, spas, restaurants and skiing, then return to a luxurious private home.
Product diversity by destination type makes Exclusive Resorts appeal to broad ranges of potential members and ensure that existing members have variety within a year and throughout their lifetimes. Current Exclusive Resorts destinations include:
* Beach properties in Rosemary Beach, Fla.; Barefoot Bay, Fla.; Kohala Coast (The Big Island), Hawaii; Wailea (Maui), Hawaii; Kiawah Island, S.C.; Great Exuma, Bahamas; and Los Cabos, Mexico
* Metropolitan properties in San Francisco, Calif.; New York, N.Y.; London, England; and Paris, France
* Mountain properties in Beaver Creek, Colo.; Snowmass, Colo.; Telluride, Colo.; Deer Valley, Utah; Jackson Hole, Wyo.; and Whistler, B.C.
* Leisure properties in Scottsdale, Ariz.; Tucson, Ariz.; Newport, R.I.; Tuscany, Italy; and aboard The World of ResidenSea[R]
Members of Exclusive Resorts pay a one-time member deposit of $375,000 to join the club. Annual dues range from $15,000 to $19,000, for up to 60 days of use per year.
The luxury residence club market is gaining significant market traction and is the latest trend in luxury travel. Consumers recognize the benefits of luxury residence clubs and this new popularity is driving the sector's growth.
Exclusive Resorts has experienced the demand firsthand, adding more than 550 members since March 2003.
Rapid expansion continues with new destinations under development including Laguna Beach, Calif.; South Beach, Miami, Fla.; Abaco, Bahamas; British Virgin Islands; Turks & Caicos; Las Vegas, Nev.; Lake Tahoe, Calif.; Western Ranch; Devon, England.