Nestor's Weston frontier: Brenda Nestor is making Victor Posner's dream a reality, developing the sprawling Windmill Reserve - Real Estate - Brief Article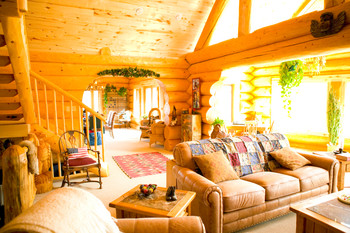 It may be hard to believe there are 200 acres of open space in land-crunched Broward County--especially in Weston, which is pretty much built out. But there is, and it will soon become Windmill Reserve, a 94-home luxury-estate project headed by Brenda Nestor, the longtime companion of late real estate magnate Victor Posner.
Nestor, who became president and chairman of Posner's real estate holdings upon his death in February 2002, says the land is actually the combination of four separate parcels that she and Posner started assembling more than five years ago with a partner that has since been bought out.
As part of the deal, Posner sold back 29 acres of the property to the South Florida Water Management District to mitigate damage to the surrounding Ever-glades. And houses will only be constructed on 72 acres of land, leaving the rest for infrastructure and environmental protection.
Nestor says Posner's vision for the development--which she is now carrying out--was an amenity-rich luxury family enclave. "There's no other community of this type in Weston," says Nestor, who adds that neighboring Windmill Ranch Estates--another luxury-home community--doesn't even have sidewalks. "We're putting extensive infrastructure into it ... we have a four-car elevated entrance [a small hill to create drama], lights and bridgework, and a 50-acre lake. "The estates, most of which have been sold, start at $800,000.
Nestor, vice chairman of Posner's company prior to his death, is currently embroiled in a nasty lawsuit over the late financier's estate, launched by his grandchildren. Not only was she Posner's companion, however, she was also his business partner and protege. Besides Windmill Reserve, she is also working on the Victor Posner City Center in Polk County (near Orlando) and an as-yet-unnamed project on the Intracoastal in Hallandale.