Real estate firm inks lease deal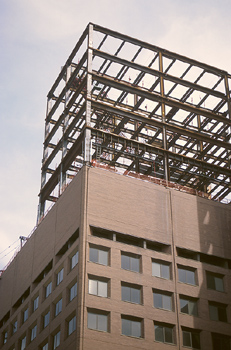 The newest tenant at 250 West 57th Street is Y.S.G.F. Management, a real estate company whose principals are part of a group that, according to The New York Sun, recently set a record for the largest-ever purchase of a single residential property in America.

Y.S.G.F. has taken a 3,112 s/f pre-built suite for its executive offices, which were previously located in Garden City, NJ, announces Barry J. Zeller, executive director of Cushman & Wakefield, the building's management and leasing agent.

Serge Shoyda and Yair Levy, of Y.S.G.F., earlier this year in a joint venture with Kent Swig of Swig Equities, acquired The Sheffield, at 322 West 57th Street, for $545 million.

In the leasing transaction at 250 West 57th Street, the tenant was represented by Barry Zuckerman of Murray Hill Properties.

"The excitement generated by the redevelopment in the Columbus Circle/Lincoln Center South area has spurred additional activity and leasing in our building, " Mr. Zeller says. "The price commanded by The Sheffield is further evidence of the intrinsic value placed on our building and the location of the neighborhood."